How to Layer your Necklaces Guide
You can always look effortlessly flawless by learning how to perfect layering your necklaces and it's no surprise when they add an elegant touch to every outfit.
For those who are new to this way of styling their jewellery, you may be wondering just where to begin, we're here to show you just how.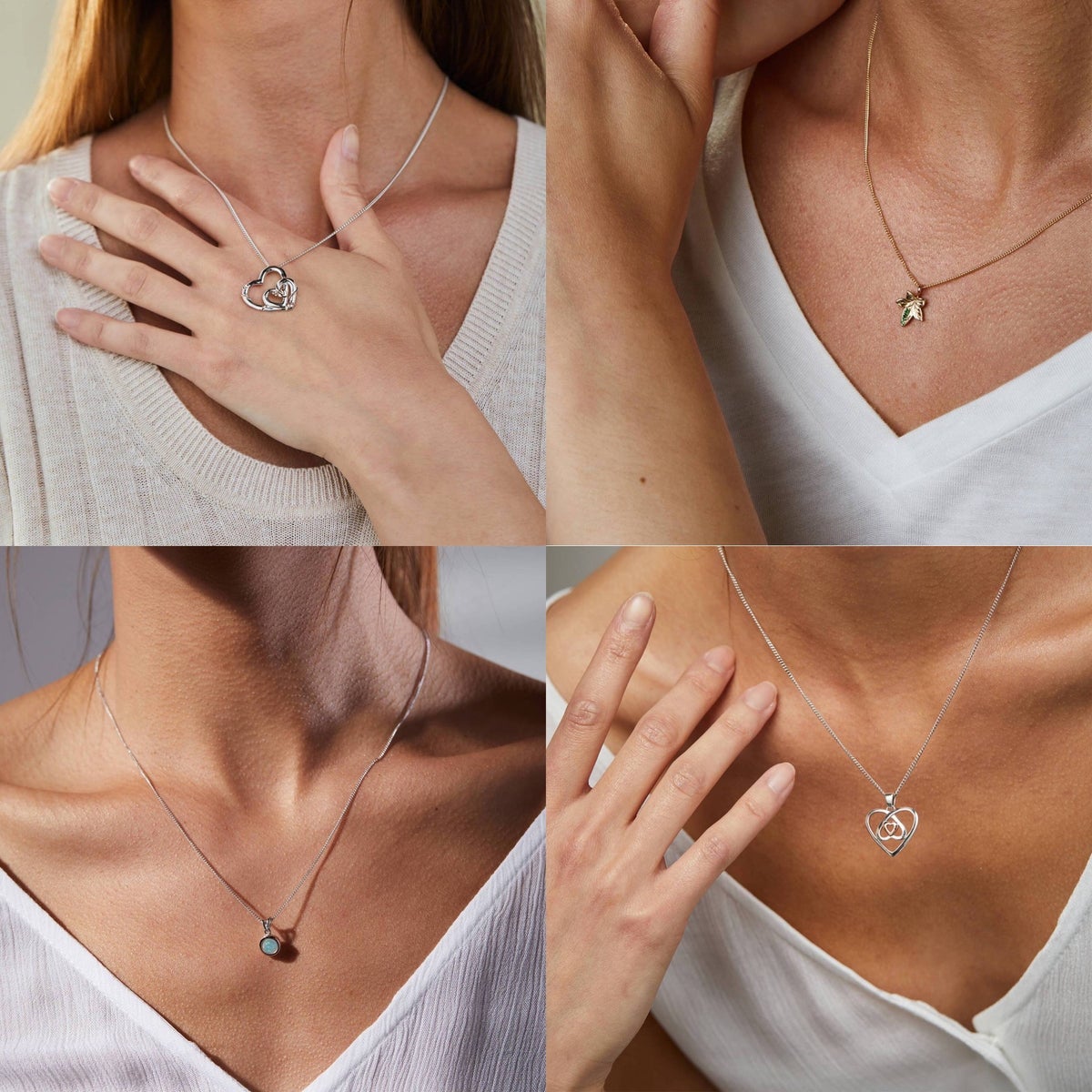 Top Styling Tips to Consider When Layering your Necklaces



1. Choose one statement piece - choosing one intended focal point, for example our Tree of Life Vine Pendant piece can create a centrepiece for your look allowing this to be the main event whilst the others support it.


2. Consider mixing metal types - for a contemporary take on layered necklaces, try contrasting different metals simultaneously. This means you can wear your favourite silver and gold pieces together.


3. Three doesn't have to be the magic number, many people will follow the ''rule of three''. Ultimately the relationship between the styles, shapes and lengths is important to each individual when deciding what works best for you and your outfit.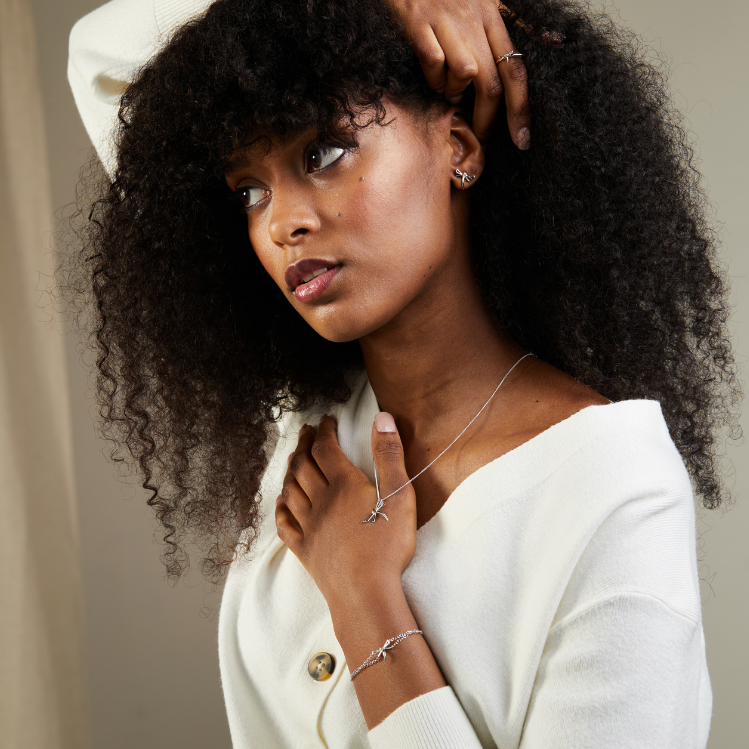 4. Length is an extremely important factor when layering. When layering necklaces of the same length, they will tangle easier. You also want to consider your necklace combination to be the right length to fit whatever neckline you're wearing. If you are wearing a V-neck, go longer or keep it shorter if you're going for a high neck. If you're wearing your necklaces over the top of a rollneck, go statement like our Honey Bee Pendant.




5. If you like to change your look frequently, switch your necklaces with pendants. Having the same base chain but adding different pendants dependent on occasion is a great way to add versatility. Why not try our Silver and Rose Gold Celtic Heart Pendant?
Get an extra 10% off all necklaces for limited time only, discount automatically applied.
Offer valid until 25.10.12 10:00AM *BST
Shop Necklaces